Aims & scope
The intention of the EPSC-DPS Joint Meeting 2019 is to cover a broad area of science topics related to planetary science and planetary missions. The programme of the congress will contain oral and poster sessions, and it will emphasize workshops and panel discussions in order to have a strong interaction between the participants.
The Scientific Organizing Committee of the EPSC-DPS2019 invites all planetary scientists to participate in the congress, submit contributions to the topical sessions and share their research with colleagues and friends. We look forward to welcoming you in Geneva, Switzerland.
Free EPSC-DPS2019 mobile app
The EPSC-DPS2019 mobile app is now available for iPhone and Android smartphones.
Please scan the QR code or go directly to https://app.epsc-dps2019.eu. You will be directed to the proper app version download for your particular device.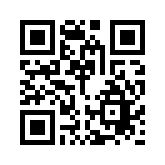 Latest information